JMacks Industrial Sales, Inc.
Johnny M. Shepard founded Jmacks Industrial Sales in 1996 as a conveyor belt and accessories company. Having over 25 years experience in the business, Johnny realized that customer service and reliably could only be done with direct contact with each customer. Today, Jmacks has expanded and continues to serve its customers, Charlotte and surrounding regions, as a full service distributor and fabricator with each of its customer in mind.
Jmacks began selling and servicing various conveyor belt equipment and accessories. Later on, they added hoses and gaskets to their line of already outstanding products. As they grew, they were introduced and fascinated with Engineered Plastics products. In 2007, Jmacks Industrial Sales hired Brian Shepard to help manage day to day tasks. Brian Shepard holds an Associates Degree in Business Management. Jmacks prides itself as a full service distributor and manufacturer of custom conveyor belting, rubber products, gaskets, hoses, and engineered plastics. They like to think of themselves as a one stop "shop" of all industrial needs. "We serve at your specific direction"
Johnny M. Shepard
Johnny Mack Shepard
July 5, 1944
–
December 7, 2020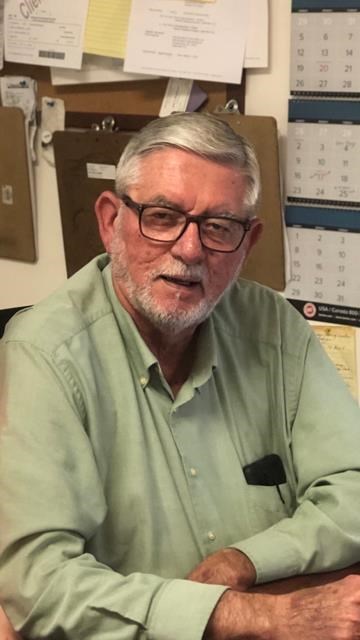 Johnny, 76, passed away Monday, December 7, 2020 at Atrium Health in Pineville, North Carolina surrounded by his loving sons.
Born July 5, 1944 in Holly Ridge, North Carolina, he was the son of the late Bernice Shepard and Minnie Futrell Shepard. After graduating from Jacksonville High School, his career started in the grocery industry. After a time, his career focus changed. He worked for companies that supplied industrial belting, gaskets, and rubber products. In 1996, he decided to branch out on his own and started JMacks Industrial Sales, which he continued to run with Brian, until his passing.
Johnny was a lifelong NRA member and loved the outdoors. His passions were fishing and hunting. Each year with his 2 sons, Stuart and Brian, he would take a trip to the North Carolina coast to spend the week fishing, goofing off and eating lots of seafood. When he needed to get back to nature, he would travel to the hunting camp and just ride around in his "buggy", as he called his UTV, hunting and checking his trail cams.
On November 11, 1967, he married Peggy Willaford in Jacksonville, North Carolina. After a job transfer, they settled in Charlotte, North Carolina. He is survived by his wife, Peggy Willaford Shepard; 2 sons, Stuart Shepard (Angie) of Warsaw, Missouri and Brian Shepard (Lisa) of Waxhaw, North Carolina; 5 grandchildren, Cassie Sall, Hailley Williams, Noah Shepard, Dylan Shepard, and Ethan Shepard; 2 sisters, Hilda Harrell, Peggy Young O'Neil, and brother, Edward Shepard.
Preceding him in death were his parents, 2 brothers- BJ Shepard and Graham Shepard, and sister- Helen Burch.
Due to COVID-19, a private family graveside service to celebrate Johnny's life will be held at 12:00pm Saturday, December 12, 2020 at Forest Lawn East Matthews, North Carolina.
check_circle
Abrasive Cutting
When abrasive is introduced to the high pressure stream, it allows for us to cut through virtually any material with no heat affected edges. Mainly used for tough materials such as metals, plastics, and wood.

check_circle
Water Only Cutting
Water only cutting is used to cut soft materials such as skirtboard rubber, thin plastics, conveyor belting material, and gaskets.



check_circle
High Pressure and Low Pressure Integration
Our pump has the abilty to cut at low pressure and high pressure on the same material. This is typically used when cutting britle materials such as natural stone and cast acrylics. This process helps eliminate chipping and cracking with the inital pierce . The low pressure setting also gives us the ability to etch material too.
What We Do
Jmacks Industrial Sales, Inc specializes in the fabrication of custom made 2D parts, Conveyor Belts, and Belting Material, Rubber, Gaskets, and Plastics. We also employ an in house Waterjet Fabrication Machining system, allowing us to cut virtually any material to your specifications. With a cutting envelope of 62" Wide x 121" Long, we are able to handle standard sheet sizes.
Our Software
Our software suite supports an extensive array of file support from many of the leading CAD/CAM programs. This enables us to easily import a file, edit if necessay, set tool path and then send it over to be machined. If a file is not availaible, we are able to manually input the specfis of your product from a finished part or a print.

Our Waterjet Machining Center cutting envelope is 62" wide x 121" long; allowing to handle most of the industry standard sheet sizes.
---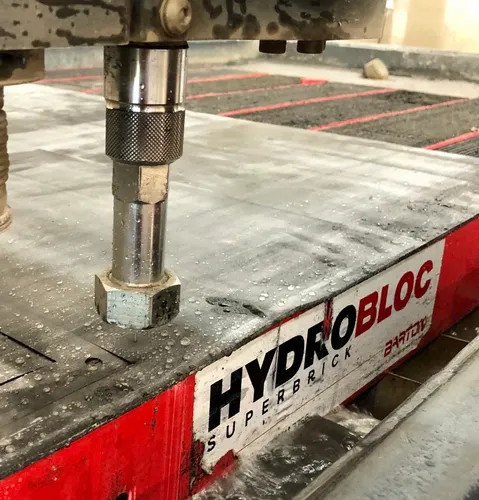 Our Products
Jmacks Industrial Sales offers a variety of custom products that will meet your companies needs. From belts, to engineered custom plastic products, Jmacks Industrial Sales will work hard to earn and keep your business.
Click on the products below to view the information about them:
Here's where the magic happens!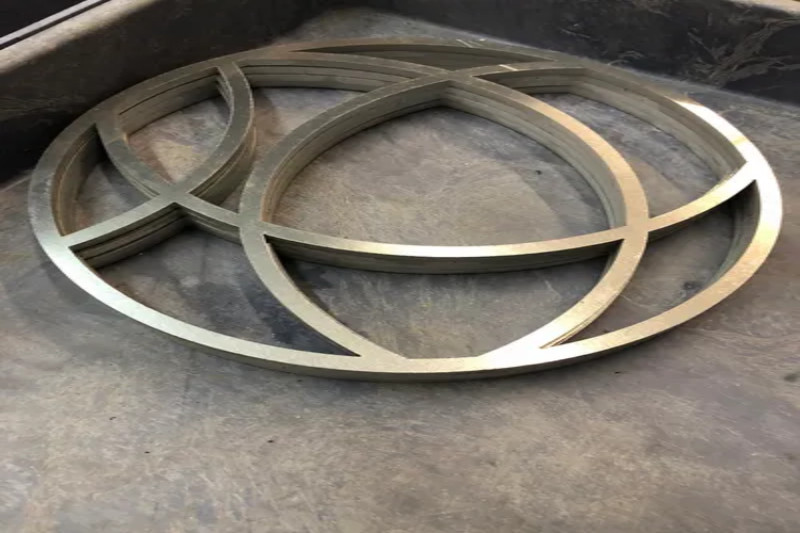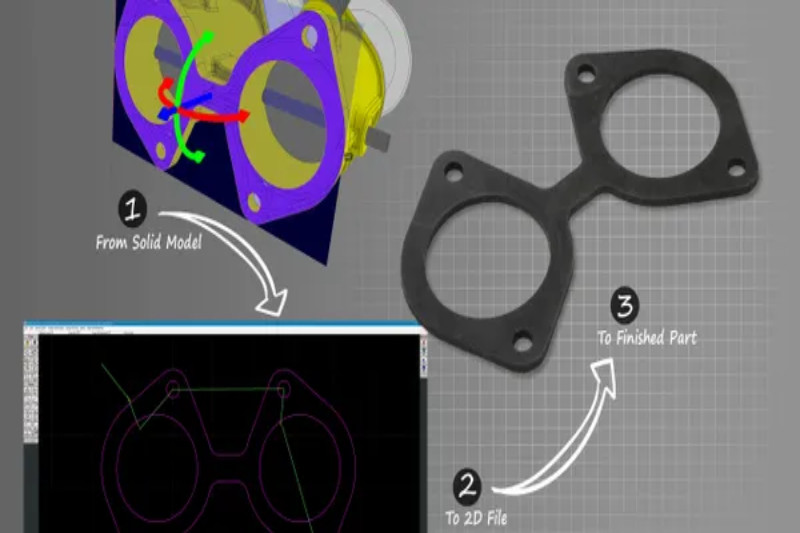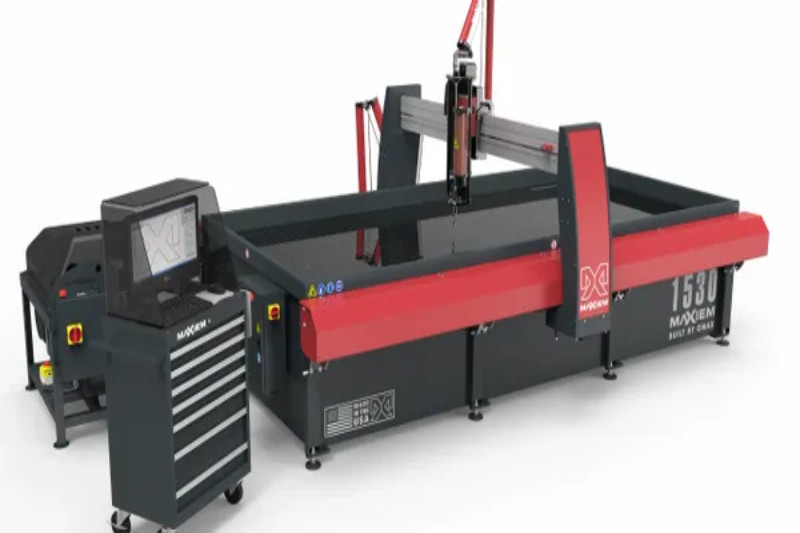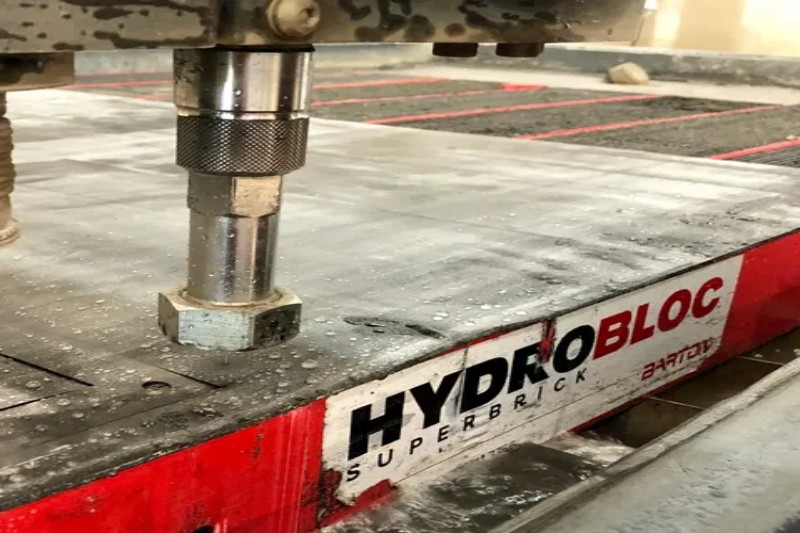 Get in Touch!
Please send us message and we'll get back to you as soon as possible!
And thank you for taking the time to contact JMacks Industrial Sales!